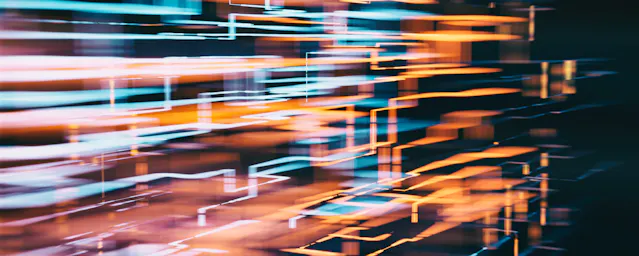 APOLLO
APOLLO offers a holistic mapping of planning,
analysis and reporting processes through to legal consolidation.
Holistic mapping
APOLLO is a modular solution that integrates ready-defined business content and logics and is configured to the customer environment within the framework of the project. Pre-defined planning masks, reports and analyses are further essential components of APOLLO in addition to the business logics.
Business Analytics – fast and individual
Standard tools for company planning are often very rigid. In contrast, individual solutions (e. g. databases) can usually only be achieved by investing extensive time and effort and in long project phases.

This is where APOLLO comes in: The modular planning solution combines a high degree of prefabrication with enormous adaptability – the ideal combination of flexibility and prefabricated content. The individual modules can be combined at will. The basic functions per module are already in place and can be used immediately.
Base: P&L & Reporting
Top-down and bottom-up, start anywhere planning, cash flow derivations
Balance Control
Balance sheet planning, cash flow derivations, key figure planning
Sales control
Quantity and price planning, terms, simulations
Cost Control
Default values, internal activity allocation, internal orders
HR Control
Estimated posts, security, volume and cost effects
Invest Control
Workflow, writing-off, simulations
Forecasting
Predictive planning with statistical methods, integration in all APOLLO modules
Material & Merchandise
Key figute and limit planning, status analyses
Financial Control
Cash flow planning (rents, loans etc.), integration in financial planning
Corporate Control
IC planning, IC coordination incl. veto management consolidation
Target Setting
Default values, top-down planning
Project Control
Large-scale project planning, integration in financial planning
SCM Control
Supply and demand planning, resource planning
Legal Consolidation
Consolidated financial statements according th HGB, IAS/IFRS, Swiss- and US-GAAP, software test type according to IDW PS 880
Planning Optimization
Mathematical optimization, integration in all APOLLO modules
Bank Control
Driver planning for financial service providers and credit institutions, stress test simulation
Fundamental added value and functions
Accelerated planning process, increased transparency and improved quality. APOLLO uses established technologiessuch as IBM Planning Analytics with Watson (planning, reporting and consolidation), IBM SPSS (predictive analytics), IBM CPLEX (mathematical optimization) and Bissantz DeltaMaster (analytical reporting and visualization). Building on this, the business content is provided.

Proven-practice business content (e.g. integrated planning) supports controllers and employees involved in the departments
Customer-specific solutions can be covered by modular configuration and individual adaptations
User-oriented paths and workflows guide users through the system
Solutions can be provided in the shortest possible time
APOLLO provides both technology and business content (e.g. integrated planning). The solution can be operated either in the cloud or on premise. A high level of integration into the previous systems (e.g. SAP ERP, Microsoft Navision) is common and can be implemented using on-board tools or additional interfaces.